CA Day Archive
The CA Day Archive is a collection of recordings made at Loughborough's Conversation Analysis Day. The DARGchivists have compiled those recordings and retrieved additional materials from presenters: handouts, slides, papers etc. We are hugely grateful to all of the presenters at CA Day for sharing their fantastic work. Recorded by Andrew Merrison.
The recordings for which we have received explicit permission to release are published by Jack Joyce and Sam Schirm. Individual years can be navigated to using the links below, or the numbers at the bottom of the page.
2009 – 2010 – 2011 – 2012 – 2013 – 2014 – 2015 – 2016 – 2017– 2018
You can find more materials from the DARGchive here.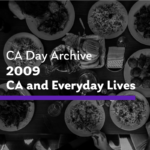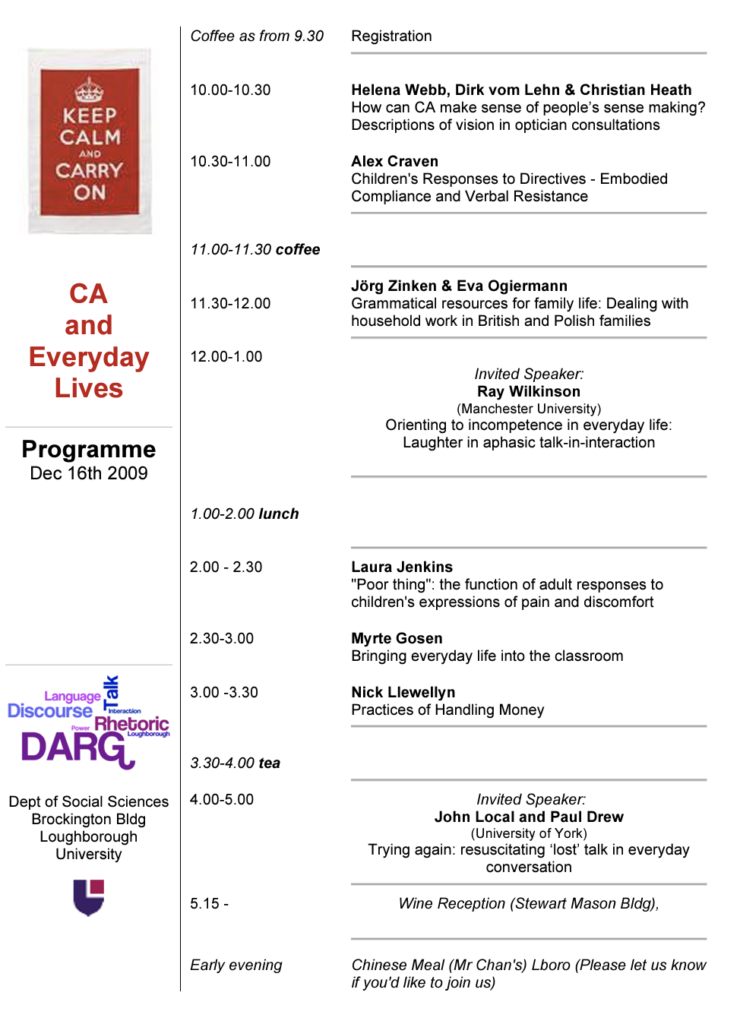 CA Day 2009
CA & Everyday Lives

---
---

Alexandra Kent
Children's Responses to Directives –
Embodied Compliance and Verbal Resistance
Jörg Zinken & Eva Ogiermann
Grammatical resources for family life:
Dealing with household work in British and Polish families
Laura Jenkins
"Poor thing": the function of adult responses
to children's expressions of pain and discomfort
Myrte Gosen
Bringing everyday life into the classroom
Nick Llewellyn
Practices of Handling Money
John Local & Paul Drew
Trying again: resuscitating 'lost' talk
in everyday conversation